Our Group Fitness Program Offers The Best Team Training Around
At Body Culture, we call our Group Fitness classes Team Training - because that's exactly what we do. We work together as a team to help each individual take strides toward their unique goals.
Our Group Fitness program brings together people of all skill levels for customized workouts and ongoing support. Join us morning, noon, or night and enjoy the supervision of a professional instructor and the support of a dynamic training routine to make your goals a reality.
Just fill out the short form on your screen to learn more!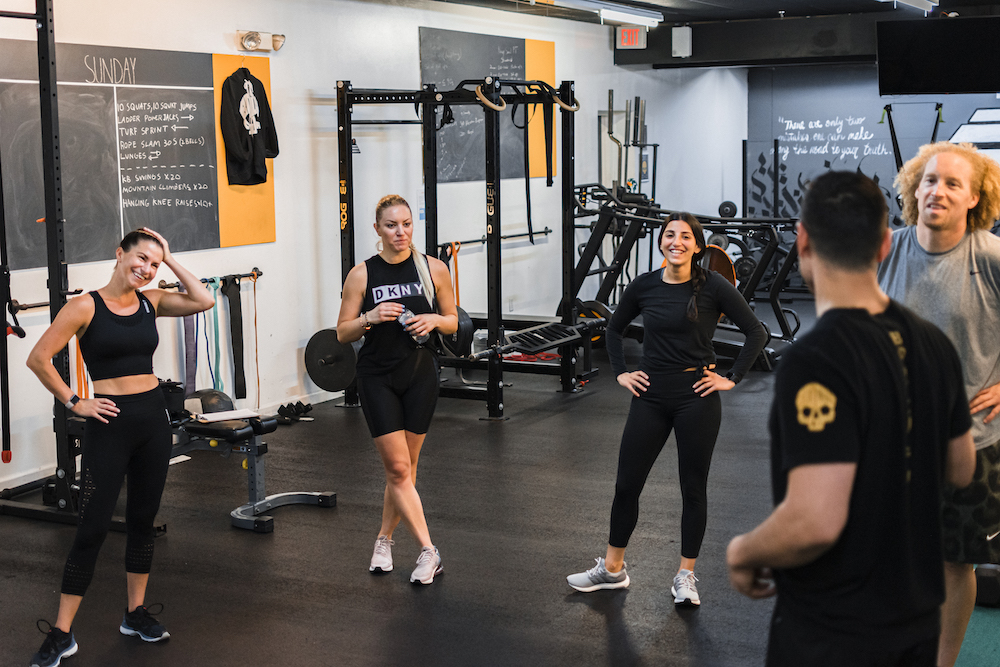 What Can You Expect From Our Group Fitness Program?
This system is designed to offer incredible flexibility and customization. Our Group Fitness hours allow you to come and go when it works best for you.
Each day, you'll take on a targeted warmup routine before transitioning into a high-impact workout that is guided by a professional instructor. We focus on strength and conditioning movements four days out of the week and conditioning and core the other three.
At Body Culture, we're working hard to keep your body guessing and help you see real results.
Come see us in Cliffside Park today for:
High-energy workouts that challenge every muscle in your body
Proven training routines that are designed by our professional staff
Incredible flexibility throughout every step of your fitness journey
A great sense of accomplishment after every single workout
Did We Mention Support? We're Changing The Way You Think About Motivation And Accountability
That's the hardest part of any fitness journey, right? The ability to keep going week after week.
Well, at Body Culture, we're here to meet that challenge head-on. Our Group Fitness classes set you up with a training routine that keeps your mind motivated and your body guessing.
We push you to get the most out of every movement and we celebrate every success along the way.
We're offering men and women across Cliffside Park and Bergen County:
Ongoing feedback and accountability
Hands-on coaching and instruction
A safe, supportive facility
A proven path to long-lasting success
Learn More About Our Group Fitness Classes In Cliffside Park Today!
Don't settle for good enough. Challenge your body and enjoy all the results that come with it. Our Group Fitness classes here at Body Culture are designed to help people of all experience levels thrive. We are proud to work with everyone in Cliffside Park and we can't wait for you to see what we've got.
Just fill out the short form on your screen to learn more!